The Sky's the limit... Airdata UAV surpasses 2,000,000 flights!
This weekend we hit another major milestone with over 2,000,000 flights that have been uploaded to Airdata UAV as more and more pilots look to Airdata UAV for their flight analytics.
Thanks to all of our users for your continued feedback and support!
Ground Weather now available for your flights
Airdata UAV now has historical weather data to provide more insight into your flight environment, including temperature, visibility and wind. For HD 360 Pro subscribers, weather data will be available soon for reporting purposes as well.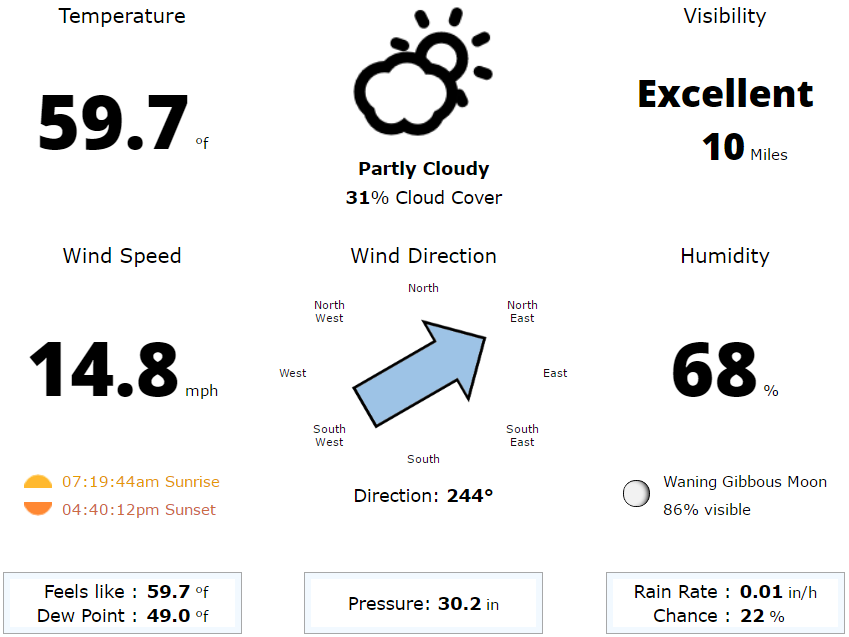 Have a look and let us know what you think. The weather information is available in the flights section, under the WEATHER tab.
Call for Beta participants for Airdata UAV Enterprise
We are now accepting users for our Enterprise offering which is expected to start in the next two months. The Enterprise service is targeted at larger fleet operators with over 20 drones or pilots. It will provide multi-user role based access controls, advanced reporting capabilities, along with other fleet management features. For more information, or to join the Beta program, please send us an email at ebeta@airdata.com.
Happy Flying!
Bill
Comments